Sound Science Home Theater & Installation Service
Home Theater, Security, and Networking
Sound Science designs and installs Home Theater Systems, Video Surveillance Systems including Cameras both inside and out, and Networking services for your Music Vault Music Server, Computer Systems, and Control Systems such as custom Remote Controls to Whole House Integration.
We also wall-mount Televisions.
For those who've moved, or had their stereo or home theater disconnected for any reason, we'll reconnect it and make it work again.
Sound Science-Mobile
Our service vehicle that comes to your home.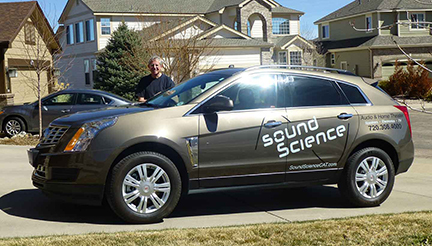 Sound Science is HOME ADVISOR approved. Check our reviews at Home Advisor.