Specials
Buy my ONE Demo pair of Elac Debut F6 Speakers.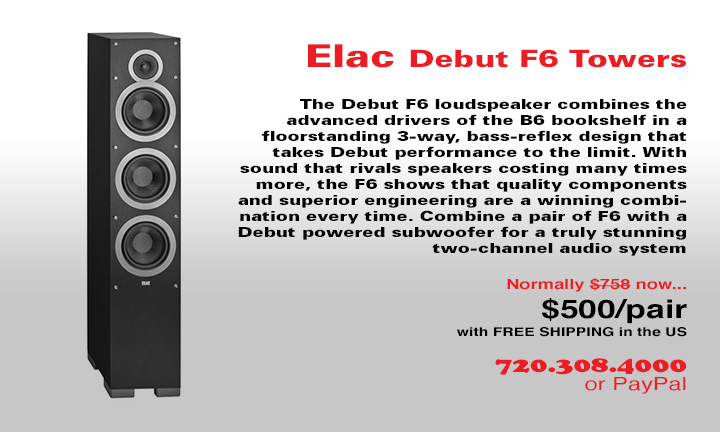 Free Shipping in the USA. Charges outside the US will be billed separately.
This is my ONE Demo pair of Giya G3 Speakers...call for pricing.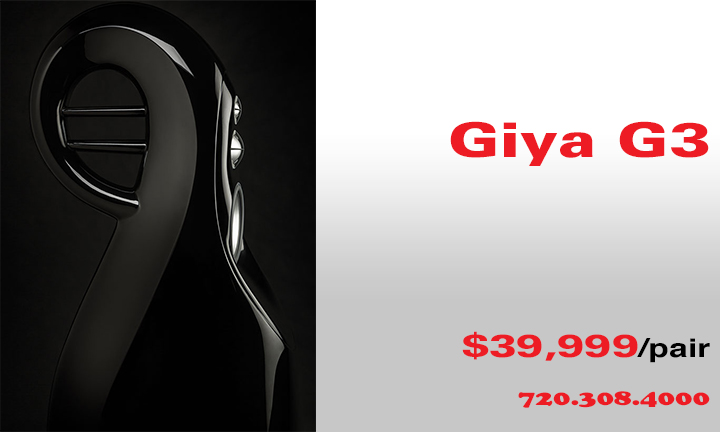 Feedback
May 16, 2014
FINALLY got to spend some quality time with my new Emerald MV and I'm simply blown away. I've always considered myself an audiophile on a budget: modest B+W speakers, Emotiva amps, Integra pre/pro. Thought it was great. Then came the Music Vault. Truly it has has taken my system to the next level, at a price that's a fraction of a system overhaul. I'm still trying to wrap my head around how by simply changing an input to my system can make it sound so completely new. I want to also thank you personally for your commitment to customer service at a level unheard of these days. Your availability and willingness to talk to me by phone and help me set up the system was/is awesome. Thanks again for a great product and buying experience. - Jim S.